Skip to Content
Your Answer to School-Aged Childcare in Madison, WI
Country Grove Preschool offers after-school care for kindergarten through 5th grade students from Chavez Elementary in Madison, WI. The School Age Program opens the doors after school from 3:00-5:45 PM, students enjoy a relaxed schedule that perfectly meets the needs of our older children. They're able to finish the homework in a quiet environment if needed and eat a snack while enjoying the social environment of their peers.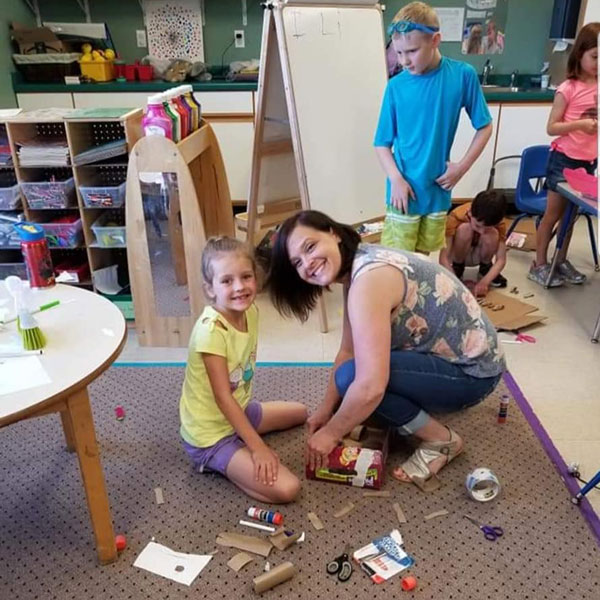 Make a Splash in Our Summer School-Age Program
The summer is one of the best times of the year, as we boost the excitement of education and field trips. The school-age curriculum builds on concepts taught during the school year, so children stay engaged in education throughout the year. Language arts, science, math, art, and music are all wrapped into fun and entertaining activities and projects. The kids have a blast staying busy around Madison. They take field trips every Wednesday morning, frequently visit the Verona library, and rotate between various public pools for afternoon swims. Parents get the ease of mind the kids are having a great time and still learning simultaneously.
Benefits of After-School Programs
There are many benefits to after-school programs for young children. After-school daycare programs provide them extra time to get started on homework, enjoy playing with friends, and run off energy. We'll take the time to help them with homework assignments and gain confidence in their education. These programs expand their friendship circles and help improve their social skills. Kids also get to build healthy habits by doing physical activities with others. If they don't feel like doing physical activities, they're free to relax and unwind. Parents and children have peace of mind knowing they have a safe place after school.
Contact Us Today to Find Out More About Our Preschool!