Skip to Content
Our 4K Preschool Program in Madison, WI Dives Into Learning
The Pond Room is the perfect place for children ages 4 and 5 to dip their feet deeper into education at Country Grove Preschool. We offer half-day or full-day options for students in Madison, Verona, and Fitchburg, WI. We have a maximum of 15 students and two teachers in this room. Through a theme-based curriculum, the students learn reading skills, basic number concepts, and the exploration of art, music, and science. Children take written and observational assessments throughout the year to provide them the appropriate curriculum. This allows the teachers to modify or accelerate a child's program based on their individual needs. Dive into our pond for an exciting, educational journey!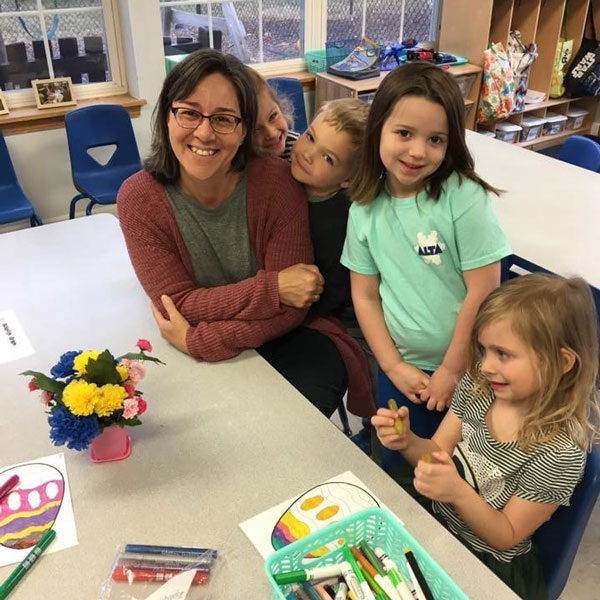 Getting Ready for Kindergarten
Most students in our 4K program will next head to kindergarten. Preparing them for this critical next step is crucial to us. We strive to teach students the basics of reading, how a calendar works, basic math skills, and learning to be aware of other people's feelings. We want children to love learning, so lessons are always educational with a twist of entertainment. Our experienced staff will have one-on-one sessions with students to teach them new and fun things. Your child leaves the 4K class ready for kindergarten!
Typical 4K Schedule
7:15

Welcome / Free Choice

8:40

Clean-Up / Bathroom Break

9:00

Breakfast

9:30

Books, Coloring, Puzzles

9:45

Morning Meeting

10:15

Learning Centers

10:45

Clean-Up / Bathroom Break

11:00

Recess

11:45

Bathroom Break

12:00

Lunch

12:30

Bathroom Break / Nap Mat Prep

1:00

Story Time / Yoga

1:30

Rest

2:30

Clean-Up / Bathroom Break

3:00

Snack

3:30

PM Activity / Rotation

4:00

Free Choice

4:30

Recess / Combine Rooms
Contact Us Today to Find Out More About Our Preschool!